Local businesses have already donated dozens of prizes, to help make the Leeds Mind 50th Birthday Party fundraiser a success – and we're welcoming more so that we can raise as much money for mental health as possible on the night!
We at Leeds Mind want to say a huge thank you to the people and businesses that have donated some corking prizes so far to be used in auctions and raffles on the evening of our 50th Birthday Party on 7th October at Leeds Marriott Hotel!
The event is already sold out, so with the fantastic prizes and live music we've got planned, it's sure to be a night to remember!
Thank you to:
Leeds Rhinos, Veeno, Tint Hairdressing, The Hilt York, Flamingo Land, Rudding Park, Lynda Phillips Hypnotherapy, W Fitness, Leeds playhouse, Sheffield City Hall, Emmerdale, The Ivy Collection, Make Momento.com, Ox Club, Marriott Hotels, North Brewing, Wharfedale Embroidery, Black Sheep Brewery, NYMR, Laserzone, Xplore, Leeds Heritage Theatres, Jorvik Centre, Prashad, Yard & Coop and Experience Days https://www.experiencedays.co.uk/charity-scheme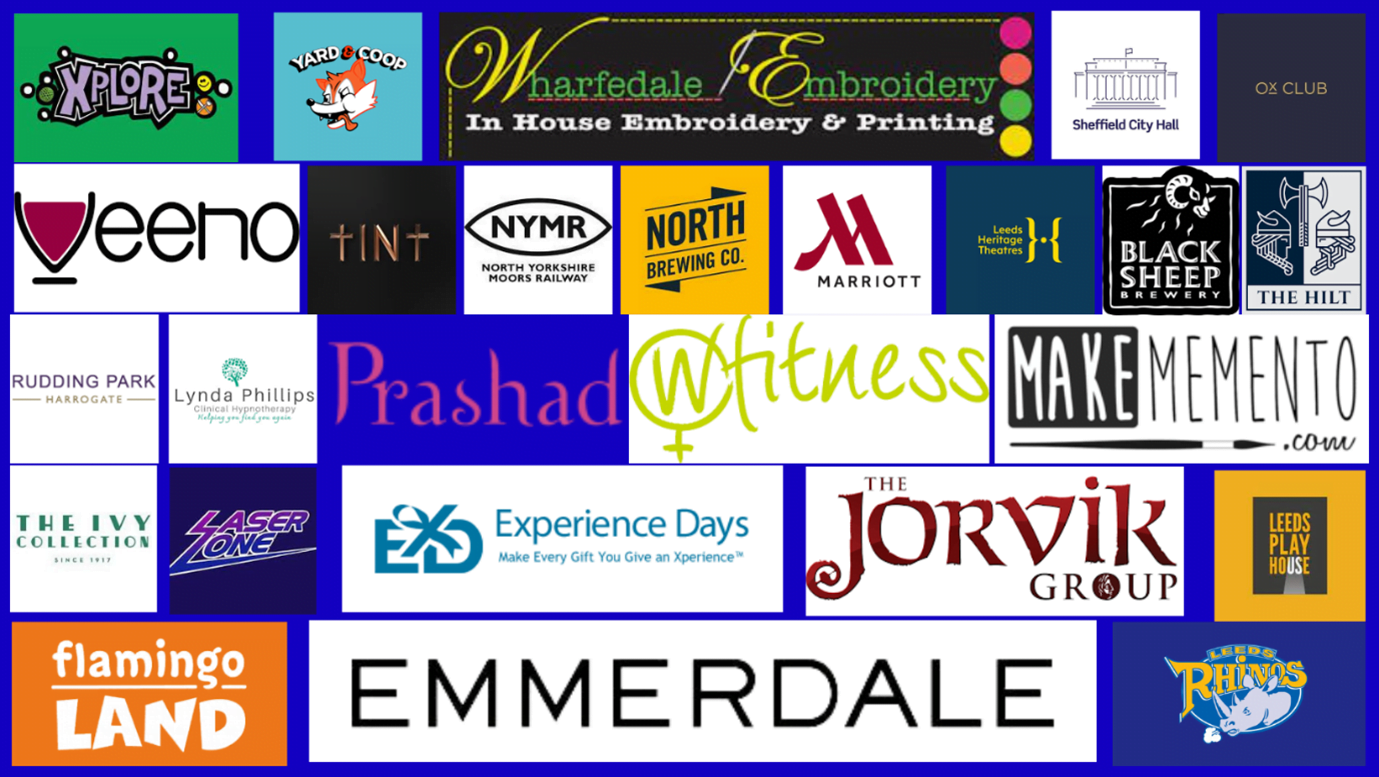 We're still on the lookout for fantastic prizes to raise as much money for mental health on the night.
Donating a prize (or prizes) can:
Give you that feel good factor
Expose your business to a local audience of 200 event guests (including space in the print brochure)
Give you something good to shout about to your followers on social media
Introduce new (hopefully repeat!) customers to your business
We're welcoming all sorts of prize – these could be products, services, discounts or experiences.
If you'd like to donate a prize, please contact fundraising@leedsmind.org.uk