Are you ready to help?
Community Fundraising
Leeds Mind has been providing mental health services for over 50 years. We are affiliated to Mind nationally but respond to local needs, this means the money raised through fundraising will stay in the local area and provide much needed services for people in Leeds with mental health difficulties.
Donations from our fantastic supporters really do make a difference and enable us to work towards better mental health for all.
Holding a fundraising event can be a great way to raise money and have fun in the process. Whatever you want to do; from holding a cake sale, putting on a concert, organising a raffle, doing a pub quiz or even a Zumba session you can turn it into a fundraising event or maybe your looking to take on a physical challenge like the Leeds 10k, Total Warrior or walking the Yorkshire 3 Peaks we can help you make the most of your efforts and Community Fundraising officer Gemma Green will be able to help you on your fundraising journey.
Your fundraising event can be as large or small as you want it to be, but however you do it we are here to support you every step of the way, ensuring that whatever you decide to do is a great success.
Next Steps
Decide what sort of activity / event you would like to do, choose an event that you will enjoy organising or taking part in

Set up your fundraising page (find out how here) and someone from our fundraising team will be in touch to see how we can support you.
Got the money from a fundraiser you've held and not sure what to do with it? Check out our paying-in guide using the yellow button below, and find the easiest way to get your donation to us.
We can provide
Collection tins/buckets

Leeds Mind leaflets

Banners

T-shirts

Sponsorship Forms

We are also able to support your event on Social Media
Paying-in guide
How donations help Leeds Mind
£5
can fund a place in a group wellbeing session
£30
can fund a counselling session
£50
can fund a befriending social event
£100
can fund a peer support session
"

We couldn't do what we do without you

"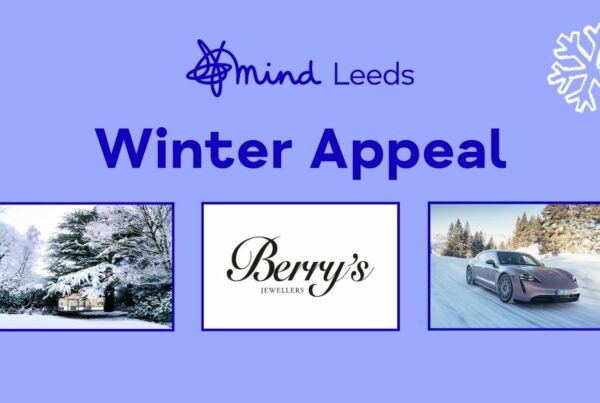 Leeds Mind launches its Winter Appeal
We know that winter can be tough for many in our community. We need to…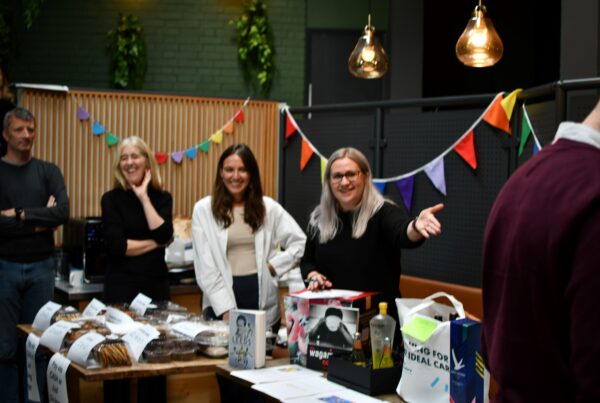 Corporate of the Quarter: Search Laboratory
We couldn't do what we do without our passionate and generous corporate partners. As a…