Go For Gold!
1st April 2022

-

30th September 2022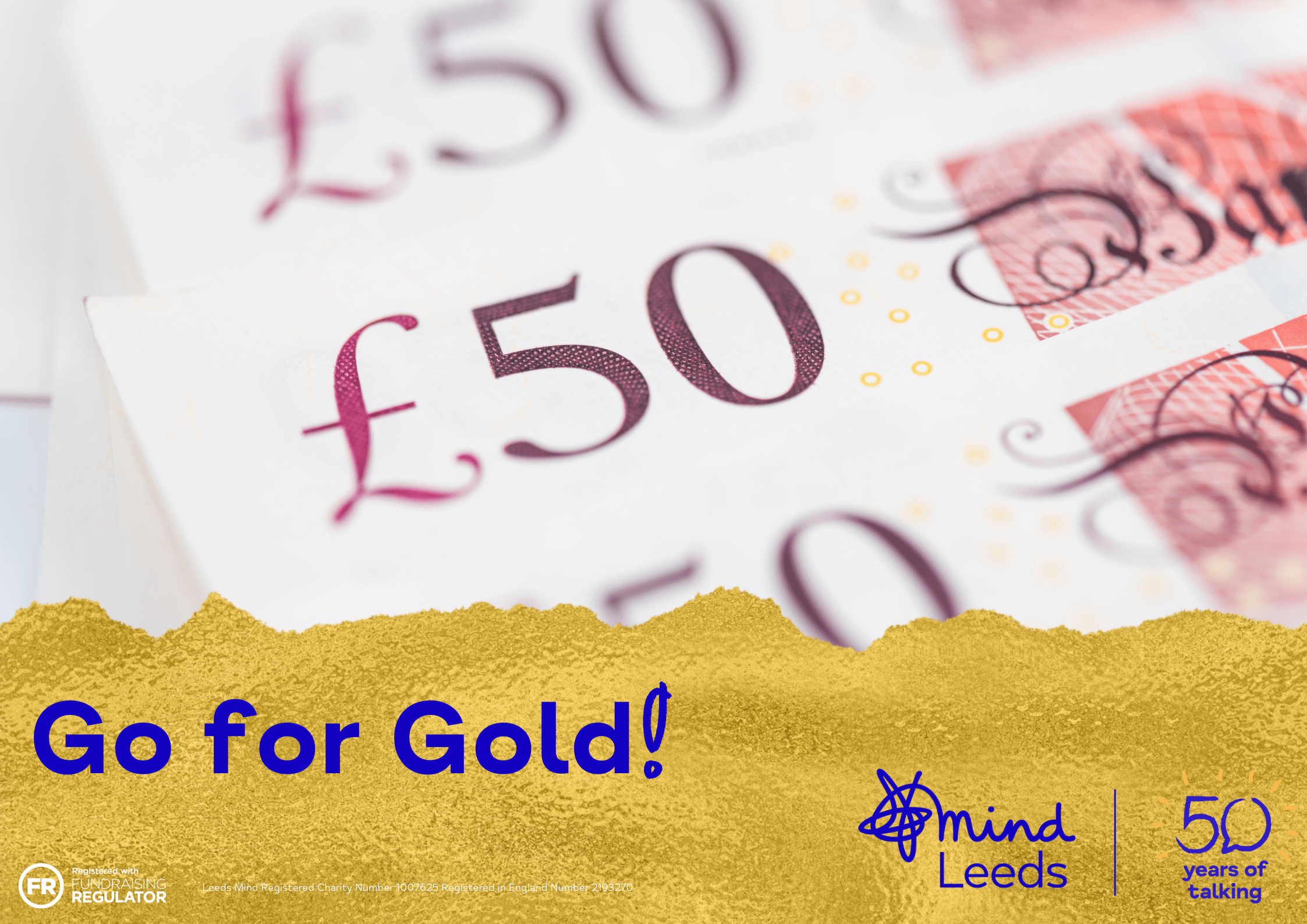 Got what it takes to turn a £50 note into 'Gold'?
Then join the Leeds Mind Gold Accumulator Challenge on our 50th Anniversary, and pit your wits against other competitors to help us raise money to continue supporting people in and around Leeds for the next 50 years!
The Leeds Mind Gold Accumulator challenge is a competition between local businesses, schools, colleges, community groups and groups of friends/family. Between April and September 2022, decide on the best 50 days for you to invest in the £50 you will receive from Leeds Mind at the start of your challenge, and raise as much money as you can!
To take part:
STEP 1          Get your team together.
STEP 2         Email fundraising@leedsmind.org.uk to register and get your supporter's pack.
STEP 3         We will deliver your £50 note and take a photo to promote that your organisation/group is taking part in the challenge.
STEP 4         We will help you with some fundraising ideas and promotion.
STEP 5          You will have 50 days to use your £50 to raise as much money as you can for Leeds Mind and have fun while doing it!
STEP 6          Everyone will be invited to a virtual award ceremony in November 2022, where prize winners will be announced!