Multicoloured Monday 2024
15th January 2024
Free
The third Monday of January is often referred to as 'the hardest day of the year', but we at Leeds Mind know that this is a myth! So, we like to mark the day in a different, more vibrant way – Multicoloured Monday!
This year, we've got a great offering for schools too! If your school is interested, get in touch by emailing fundraising@leedsmind.org.uk and speak to one of our friendly fundraisers.
Here are some fun and easy ways to get involved, and fill your day with colour!
Have a non-uniform day at work or school and ask your colourful friends to donate a to raise money too!
Have bake-sale at work or school. Who doesn't love rainbow sprinkles?
Rainbow Raffle anyone? Get 7 prizes to represent the 7 colours of the rainbow and see how much money you can raise selling tickets to win!
If your furry friend is happy to play dress-up, grab their favourite brightly coloured costume and share it with the world
Post a pic that features your favourite colour or your favourite colourful object and tag friends to join in too – share our donation page along with it for a really easy way to help raise money for local mental health services!
However you choose to brighten up your day, let's come together and flood social media with colour to help make mental health everyone's business! Remember to tag Leeds Mind and use #MulticolouredMonday.
To support the work we do in providing vital support to people in and around Leeds with mental health difficulties please visit our Multicoloured Monday campaign
Thank you!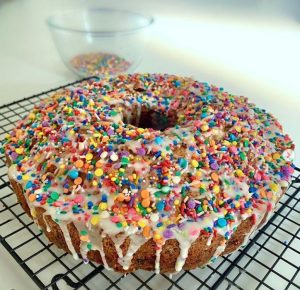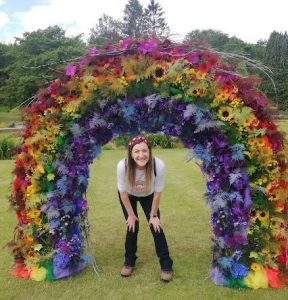 I'd like to take part in Multicoloured Monday 2024!
If you register here to take part, our friendly fundraising team will contact you to talk about exciting ways to get involved.