Winter Raffle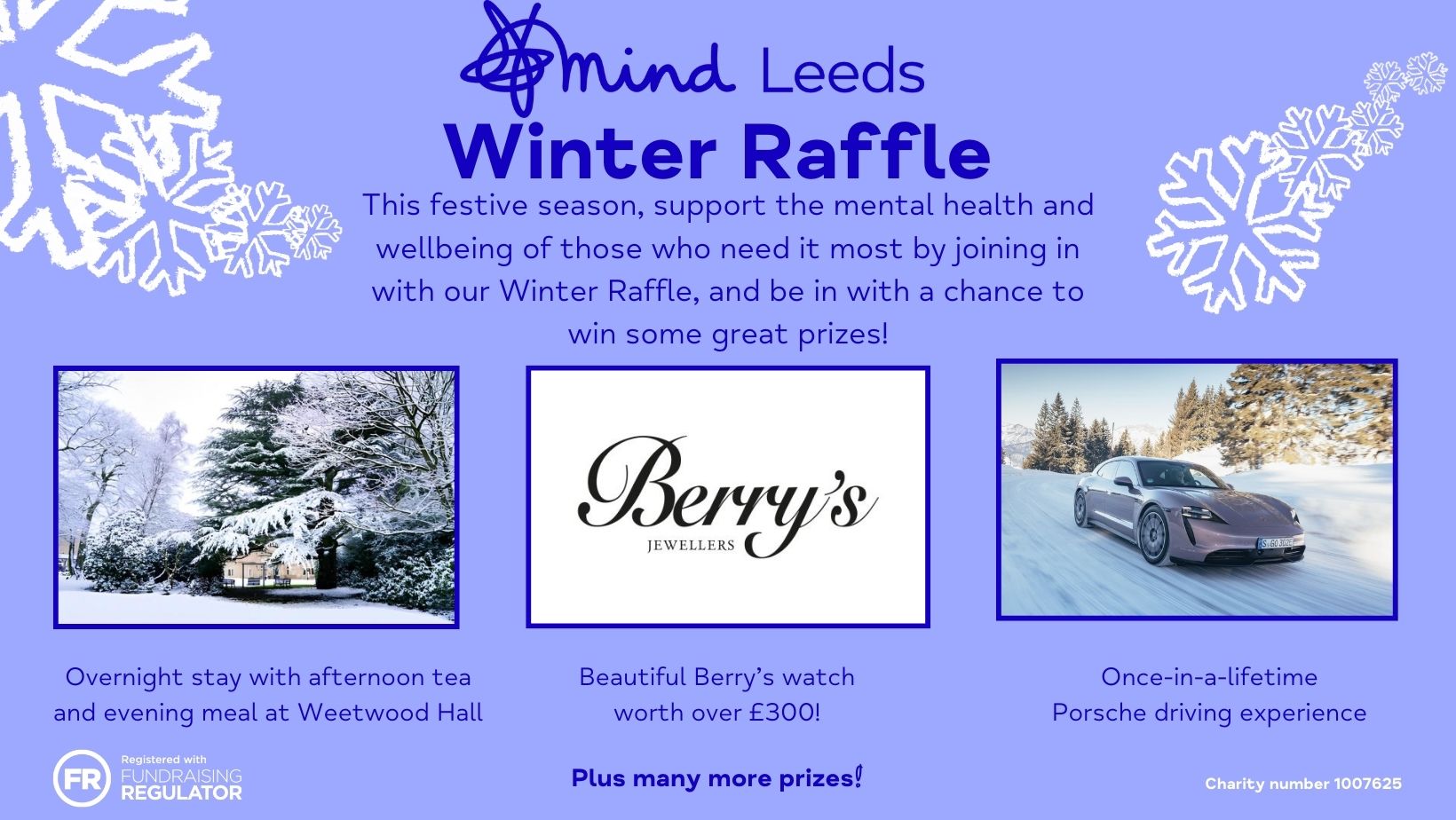 We know that Wintertime can be tough for many members of our community, and so Leeds Mind needs to ensure that our services are there to help, come what may. That's why we're asking for your help this Christmas. With over 20 great prizes to be won, our Winter Raffle is the perfect way to lend a hand.
Raffle tickets are £2 each or £10 for a book of five, and can be purchased by contacting fundraising@leedsmind.org.uk or online at justgiving.com/campaign/winterwellbeingraffle
If you would like to sell raffle tickets on behalf of Leeds Mind at your work, school, or community group, please contact us to find out how.
The raffle will be drawn on Wednesday 10th January.