Leeds Mind is very pleased to announce that it has been successfully assessed for the Investing in Volunteers quality standard, and will have its accreditation renewed for another three years.
Investing in Volunteers is the UK quality standard for good practice in volunteer management. By completing the assessment, we were able to review and strengthen our volunteer processes as well as receive valuable feedback from existing volunteers and staff members. Here are just a few of the comments made as part of the assessment process:
"I got involved so I could develop my own skills and I wanted to help people in the community. It's amazing, volunteering has given me a real sense of purpose"
"I was long-term unemployed, volunteering has built my confidence, it's a very safe environment here at Leeds Mind, it enhances my life"
"I get a lot of personal satisfaction from volunteering, I feel like I'm making a real difference – Leeds Mind is a lovely community"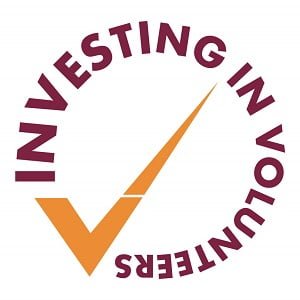 We hope that this accreditation demonstrates our commitment to recognising and supporting our volunteers – they are essential to delivering the vision and values of Leeds Mind, we simply couldn't do what we do without them!
For upcoming volunteer roles keep an eye on the
volunteering section
of the website and follow us on social media.