By becoming a Friend Of Leeds Mind, you're not just donating money, you're changing lives.
A Friend Of Leeds Mind is someone who regularly donates to help provide vital mental health services in and around Leeds. 
But what does this really mean?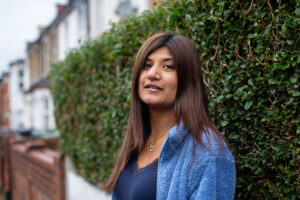 "It's been reassuring the fact that people feel the same way as me, I'm starting to feel more comfortable even though my anxiety is there.
Leeds Mind's Peer Support groups are a safe and comfortable environment to be in and I'm starting to get a glimpse of the old me. People attending the groups have real empathy because they've been through it. 
I didn't know at the time, but peer support is what I REALLY needed. Listening to other group members, gaining knowledge that people shared has and is helping me.  The group facilitators are open and honest, they too have been through this and the work they do is more than just a job to them. I feel supported here"   
To be part of this sort of life-changing work, become a Friend Of Leeds Mind today. 
(Picture is for illustration purposes only)