Content warning: suicide loss, suicide bereavement 
Volunteers working on the Leeds Mind suicide prevention project have lived experience of being impacted by suicide. Some volunteers have experienced suicide bereavement. They have decided to share a bit about their journey through complicated grief, in the hope that they can make those who have been bereaved by or affected by someone taking their own life feel less alone.
World Suicide Prevention Day is on 10th September 2023. The theme for this year's awareness day is 'creating hope through action'. We hope that the experiences shared here can provide hope to others.
"Everyone's grief is unique, but you do not have to tackle the journey by yourself".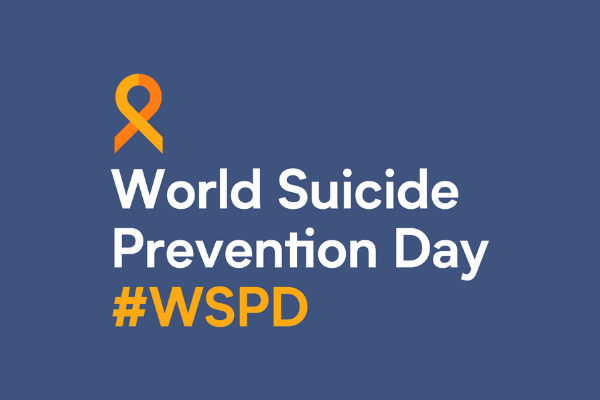 I was first bereaved by suicide many years ago when my older brother took his own life. At the time, I was a busy working mother in the early stages of my career and so two days later I returned to work. I did not allow myself time or space to process what had happened. I bumbled through it, blindly, without any professional support. Family members supported each other as best they could but it was a long, uphill climb through all the 'what ifs' and guilt.
Over a decade later, my husband died by suicide. Two of my three children were still in school and my priority was them. My GP was supportive and signed me off work for a couple of months. My workplace sought out support and referred me to professional counselling services, and I found the resources on the SOBS website (Survivors of Bereavement by Suicide) helpful. My focus was entirely on my children and holding everything together. I felt overwhelmed much of the time, vulnerable and very alone. I didn't see that looking after myself meant that I could look after those who were relying on me.
Looking back, I wished I'd asked more people for help rather than going it alone, that I didn't have to be brave all the time. I wasn't aware of the wealth of support available from the charity sector. Life is never the same after a suicide but whilst you may not see it for some time, it will be good again.
My Husband died in 2022. We have two sons who were 15 and 24 when their dad died, and I was desperate that they had support. Especially my youngest son, who found his dad. Looking back, I didn't realise that they have to want to engage with the support, which my youngest didn't. I couldn't force him, but I got all the information I could, so that if he ever did want to engage with the support that is out there, he could.
If I could go back, and speak to my past self at the start of my bereavement, I would say to myself to please remember that nothing needs rushing. There are some things that only you can sort out, but where you can share the load, do, and let people help you.
I was incredibly touched by people's kindness. I remember the compassion from the utility services dedicated bereavement teams, and the librarian in Pontefract Library who went out of her way to help me with document photocopying. These acts of kindness and understanding go such a long way when you're struggling.
I also learnt that it's helpful to have an order to how you approach the practicalities of a bereavement. I firstly used the Tell Us Once service, which then meant I found out that I could claim a bereavement allowance. Tell Us Once will stop any benefits being claimed, and cancel passport, driving license and council tax. I then contacted the Bank and utilities. If you need to deal with a work-related pension scheme this can take a long while to process.
Mark climbing at aged 35; climbing was his huge passion, but he stopped in 1989 after he became ill.
I was dreading the inquest and the process for me was stressful, but I would advise others to remember to speak their mind; people are there to help you. The actual inquest was managed well, and I was really taken care of. Perhaps one thing to note is that the coroner has no control over the media, and they did attend (although not in person). The case was reported in the local press and both my two sons and I were named, and the reporting was not particularly accurate.
Finally, for me after managing and negotiating everything I felt it was really important to put all my affairs in order so my family know where to find all the information they may need. I have made a will as I have two sons, one under the age of 18. I don't want my family to have to go through the difficulties of sorting my affairs as I had sorting out my husband's.
My sons and I talk a lot about my husband, their dad. My support is from them and my family and friends. I know where to get formal support if I need it. When I have a down day, and its normal to have them, I remind myself that I have dealt with and managed the most horrific situation and come through it. I'm back at work now. We have a different but normal family life.
I lost the father of my son to suicide in 2020 – in the height of lockdown. He died in June – a normally happy summer month I now associate with his death. No one and nothing can prepare you for losing someone you love this way. I felt that not only had we lost someone we love, but that he was the one responsible for his own death. This can be compounded by an array of emotions – anger, guilt, and a deep pain knowing that the person you lost felt that they were better off not being here, to name a few. You're likely to have to face these emotions and they may happen at different stages in grief.
My advice would be to make sure you talk to people you love and trust. Spend time with people who also loved the person you lost. It's equally important to spend time alone to process your grief. Try to avoid burying emotions and let yourself feel them.
Writing poems and keeping a diary helped me, but you could also listen to music, walk and be present in nature, or try anything else that grounds you and helps manage your emotions.
I'd recommend seeking help from services if you are struggling – the Leeds Suicide Bereavement Service made me realise that I was not alone – there are so many people impacted by suicide in different circumstances.
I think there is a mutual understanding and respect shared by those who have been bereaved by suicide. It is one of the hardest deaths to deal with, but the right support can help you find a way out of the darkness suicide brings to those left behind.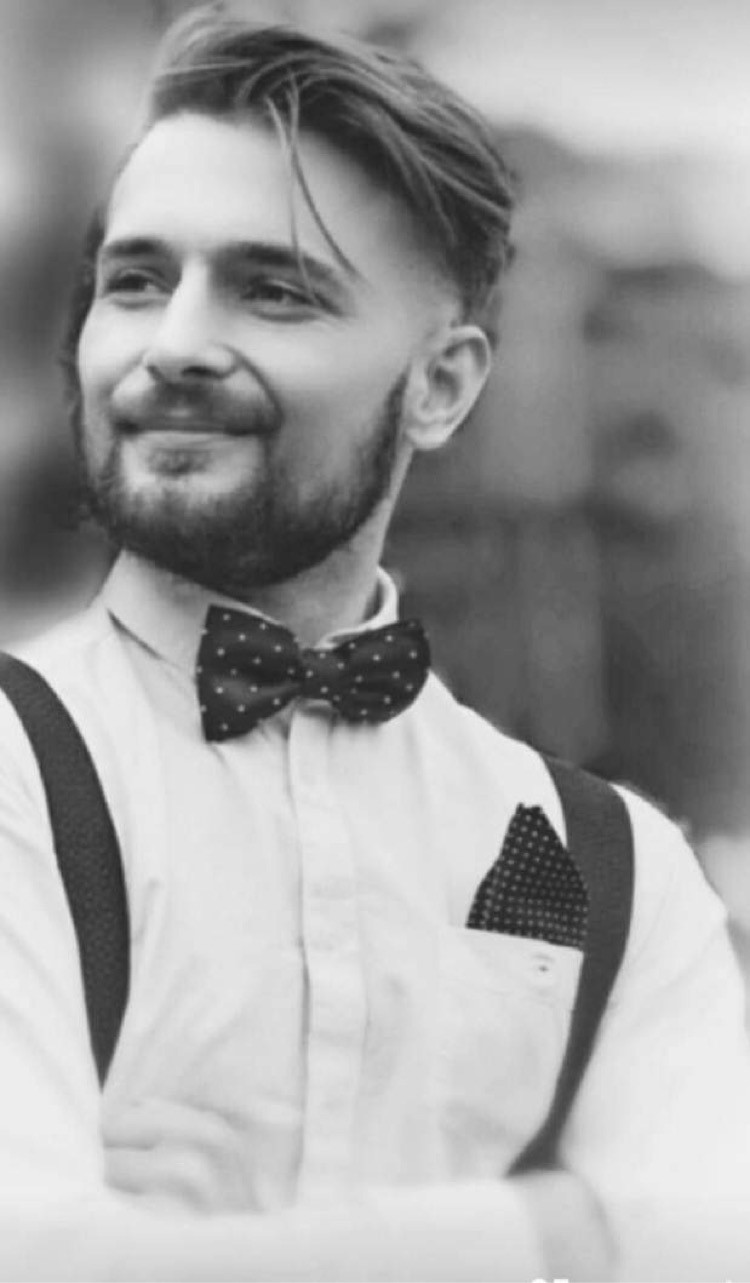 The father of Laura's son, who she lost to suicide in 2020.
Being bereaved by suicide is like no other bereavement.  Here's a few things I want to share about my experience. I'm sharing in the hope that it could help others in the same position.
Accessing Support
One of the most difficult things is that you may never know the 'why'. This is one of the biggest differences when someone dies by suicide. The brain tries to rationalise death but cannot necessarily do this.

You may feel anger, frustration, denial, guilt and many more emotions. These are all normal parts of the grief process, but they can be multiplied when death by suicide is experienced.

Please do speak to people. It helped me to speak to others who understood, like specialist services such as Leeds SBS. There are other specialist organisations such as Cruse and SOBS.

For me, it was better to speak to people with lived experience rather than someone with generic training. However, it's about finding what's right for you.

You may also be able to gain support from other avenues such as your Occupational Health Specialist at work, a union, a professional body, a medical insurance scheme etc- explore all avenues.

In your grief journey, some people will pleasantly surprise you and some may even upset you. You may need to distance from people who upset you and spend more time with the 'energy givers' rather than the 'energy takers'.
Wellbeing and self-care
For me, experiencing death of a loved one to suicide was like having the volume turned up on grief. Therefore, I needed to increase the 'volume' on my own wellness and be extra kind to myself. For example, prioritising sleep and rest, ensure nourishing foods which were easy to cook, exercising more, more 'me time'. You may need to increase your frequency of exercise if you exercised before the death, or try a different type of exercise. Think of something that is realistic. You will know what that is!

Sleep may be difficult- practice relaxation techniques and possibly speak to your GP about sleep aids. Relaxation apps may be helpful but remember that using electronic devices at night can interfere with the quality and quantity of sleep. Blue light interferes with the sleep hormone melatonin and affects circadian rhythm.

Think about other things which may help your wellbeing- massages, aromatherapy, reflexology etc or simple things like going for a walk, sitting quietly in nature.

Things may seem 'out of control' and sometimes it helps to be able to control something in your life. Therefore, controlling what you eat, drink or smoke may help.

I love quotes and poems and I kept a list of them which I could use when in need of a lift. I also had a reading list. Even though I may not have read all the books, I dipped in and out of chapters as needed.

Journalling, or even writing some of the story of the deceased, or your story may help. This can be very personal, and it may be something you may not want to do initially but for me, it helped to 'download' my thoughts and emotions to paper and helped my busy brain to rest. You may never wish to look at this again, or you may look at it in the future and it may help to realise how much progress you made.
Practicalities you may need to consider
If there is to be an inquest, be prepared this could take many months. I would recommend speaking to the coroner, or at least arranging for someone to speak to them on your behalf, to request timeframes in order to plan and pace yourself.

Keep a diary and a 'to do list'.

You will probably need to write a statement at some stage. Whilst this can be distressing, it's often better if you can 'download' the information on to paper as soon as possible. This can be quite therapeutic, and it can also be added to as you think of things down the line.

When people offer to help, let them – I wrote a list of practical things people can do to help.

Write a standard letter for banks, Local Authority etc which you could send in relation to accounts etc.

If you need to have a meeting or contact a company about the death, email the organisation first to 'pre-frame' the situation or use the 'tell us once' service.

Get a folder together with all useful information e.g., finances, household issues, work, coroner, statements, funeral etc and place items in it so you can keep organised and have the information accessible when needed.

Keep a list of useful contacts that you may need now or in the future.

Keep a box of items you may need or like to keep from the person that died. You may not want to deal with the items now but may do in the future.
Keep your memories of your loved one close – they will be a source of comfort to you.

Everyone's grief journey is unique and there are no wrongs or rights. This quote particularly resonates with me. You may find your own quote, poem, story or picture that helps.
Image is linked to the original.