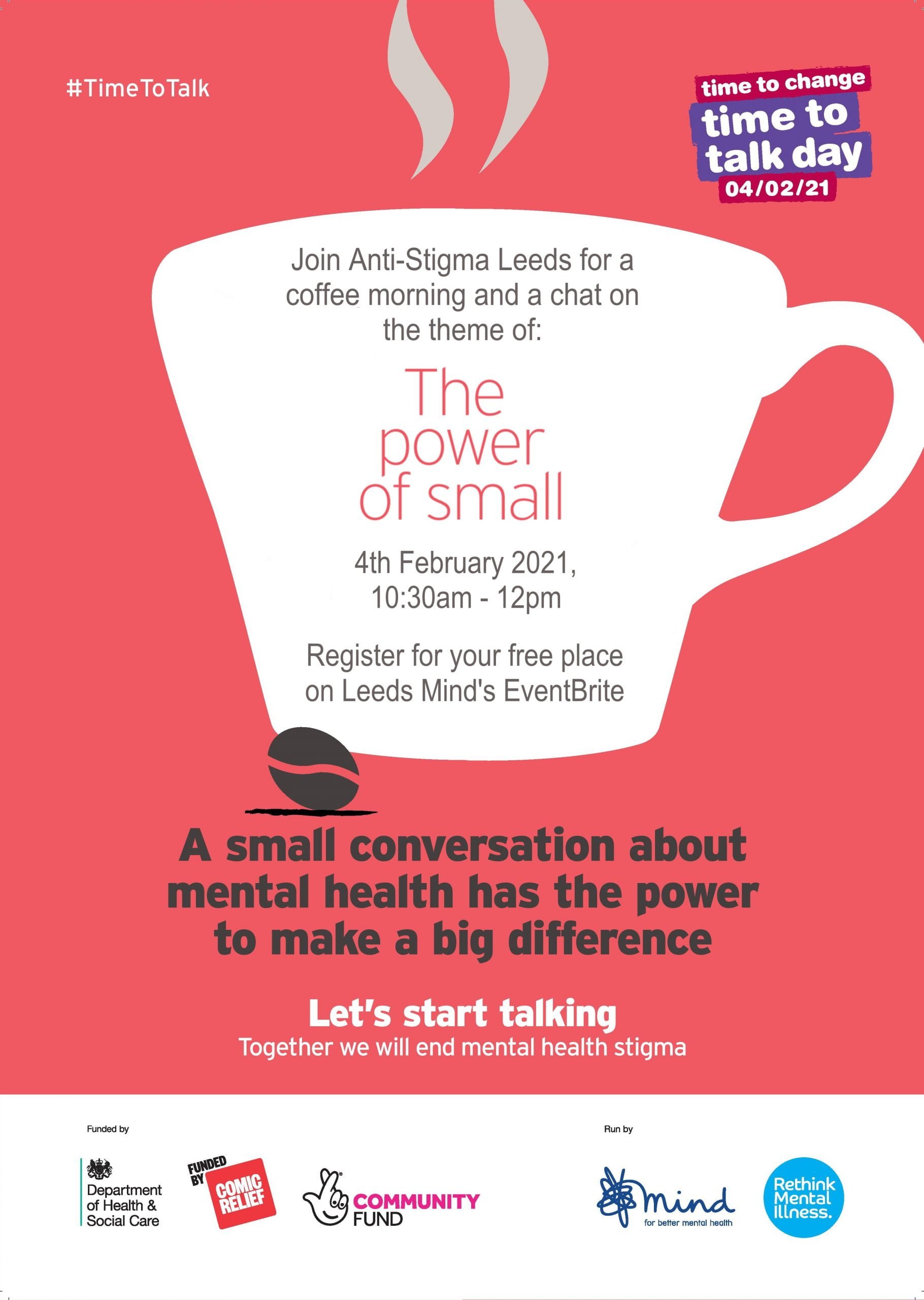 Time to Talk Day is an initiative from Time to Change, a social movement led by Mind and Rethink Mental Illness that aims to end mental health stigma and discrimination. It is a day to get the nation talking about mental health.
The theme for Time to Talk Day 2021 is 'the power of small', because a small conversation about mental health has the power to make a big difference. In line with the theme, Leeds Mind is partnering with our friends in the Anti-Stigma Leeds group to deliver a virtual coffee morning, as a platform for people to share experiences of the power of small.
The event will be held on Zoom on 4th February 2021, 10:30am – 12pm. You can register for your free spot here. Attendees can come along and participate, or just come and listen; it's up to you whether to choose to use your camera and microphone.
The Power of Small is all about those small moments or off-hand conversations that have a profound impact on our mental health. For example, you may remember an offhand comment that someone made that had a profoundly positive impact on your recovery. Or someone may have sent you a quick text at the perfect time to lift your spirits.
If you can't come to the event, you can also share your story on our Twitter chat (use the hashtag #TimeToTalkLeeds 6pm – 7pm 4th February), or take the conversation to your support groups or online activities (visit the Time to Change website for downloadable resources you can use.)
Ahead of the coffee morning event, Leeds Mind Chief Executive, Helen Kemp, said: "At Leeds Mind, we know the power of small very well, having seen its impact time and time again. It is especially powerful in the context of the pandemic, where a simple conversation can mean even more to us when we are isolated or worried.
"I'm looking forward to hosting the coffee morning alongside Arfan from Touchstone, and all our other partners from Anti-Stigma Leeds."
Arfan Hanif, Operations Director of Touchstone, which leads Anti-Stigma Leeds, said: "With the funding for Time to Change coming to an end in March 2021, it is even more important than ever that all the organisations and individuals under Anti-Stigma Leeds come together to continue the work of breaking down the stigma that exists around talking about mental health.
We've got some amazing Time to Change Champions, who will be able to continue to volunteer their time to share their experiences to help others feel able to do the same. We're also continuing to recruit volunteers through Anti-Stigma Leeds, so this coffee morning could be a great way to start your journey as a mental health champion!"
Share your experience of the power of small: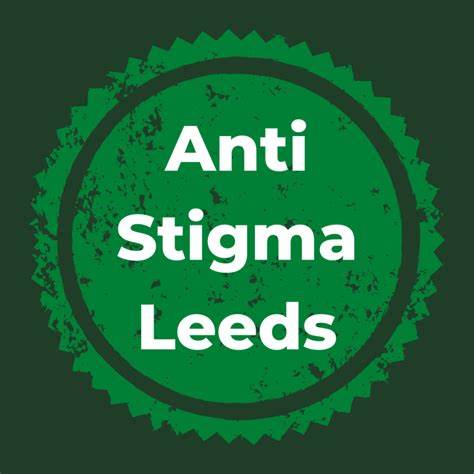 Anti-Stigma Leeds is commissioned by Leeds City Council's Public Health Team, and led by Touchstone. Find more info on the Touchstone website.