We're launching a £50k appeal to help tackle the mental health emergency in and around Leeds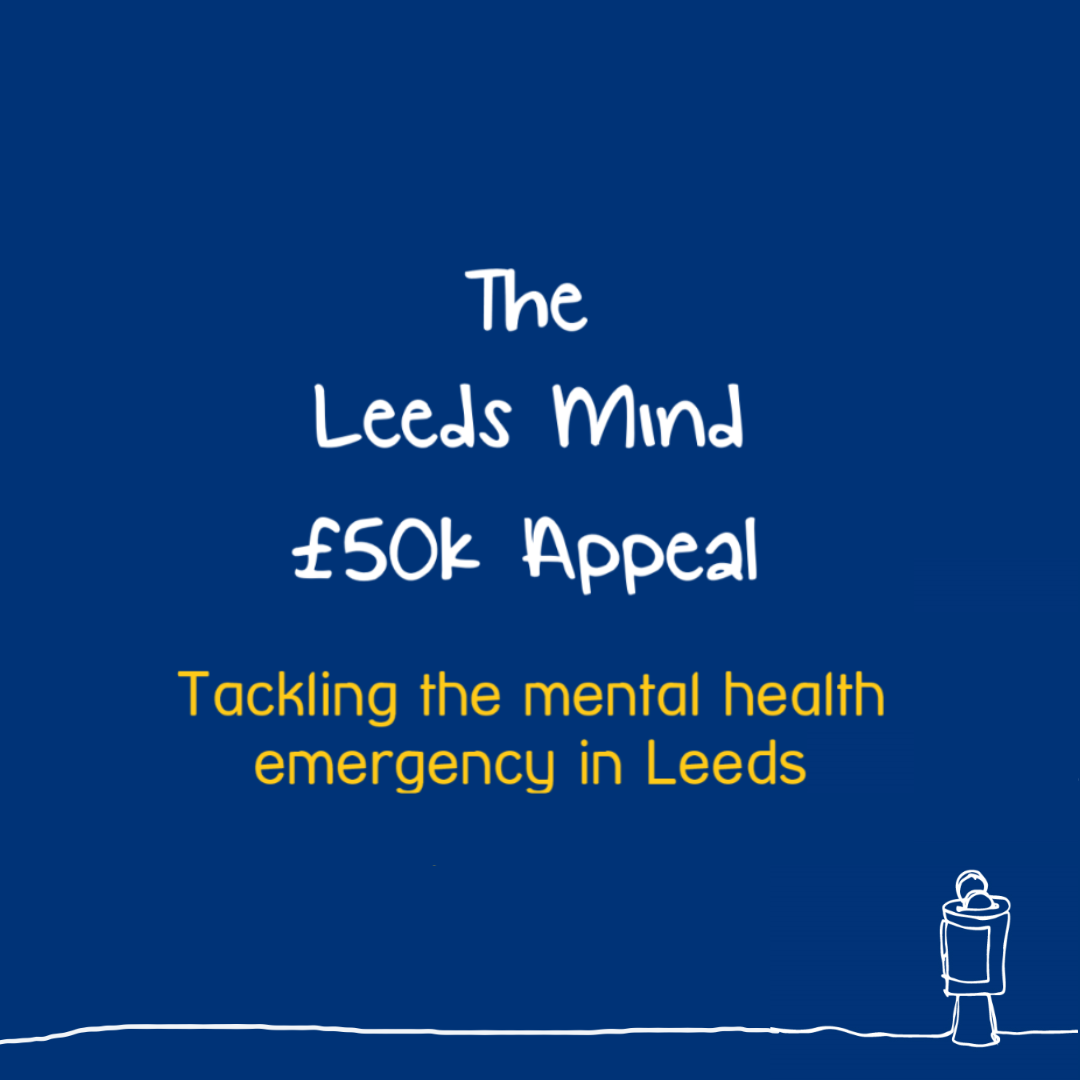 Today, we're launching a fundraising appeal to help tackle the mental health emergency in and around Leeds, asking supporters and businesses to come together to raise £50,000.
Before Covid-19, it was estimated that 1 in 4 people would experience a mental health difficulty at some point in their lives. According to a recent Mind survey, around 50% of the UK population is now struggling with their mental health. In Yorkshire and the Humber, that figure is even higher, at 60%. 10% across the UK have reported having suicidal thoughts.
With the demand for mental health support going up, we've also faced a big drop in our fundraising income, as events have had to be cancelled throughout the pandemic which would usually bring in hundreds of thousands of pounds.
We aim to raise the funds by the end of March, so that the new financial year and the new beginnings of Spring also represent a new beginning for Leeds' collective mental health, and the city can build back better, healthier and happier beyond Covid-19.
Helen Kemp, our Chief Executive, said: "Leeds Mind has continued to fight for the mental health of everyone in our community in and around Leeds, alongside our fantastic partners and commissioners in the third sector and public sector, throughout the pandemic.
"Back in March, we quickly adapted our services to deliver support remotely, and have developed new services specific to the challenges of Covid-19, for example, a Grief and Loss Helpline, as well as workshops and courses to help people cope, on themes such as 'Coping with Isolation' and 'Managing my Anxiety'.
"Across Leeds and West Yorkshire (and indeed the world) we've seen an increase in social isolation and loneliness, anxiety, suicidal thoughts, depression, post-traumatic stress, and bereavement. Workplaces have struggled to continue operations, and employees have been suffering burnout and stress. All this means that demand for mental health support is going to continue increasing, and so Leeds Mind is needing to do more, with less.
"It's a huge amount of money we're trying to raise at a time that has been difficult for so many, but we're determined to be able to provide mental health support to more people at a time when they need us most."
To learn more about the campaign, visit our web page here: The Leeds Mind £50k Appeal – Leeds Mind
Ready to donate? Go to the campaign JustGiving Page: https://www.justgiving.com/campaign/LeedsMind50kMentalHealthAppeal