While our offices are closed from 23rd December until 3rd January 2023, we know our mental health doesn't take time off during the year so here's some information on where you can go during this time for support.
If your life or someone else's is in immediate danger, please call 999.
The West Yorkshire Health and Care Partnership's Grief & Loss support service runs 8am – 8pm, 7 days a week, including all Bank Holidays. Call Freephone 0808 1963833 or use the online chat here: https://www.griefandlosswyh.co.uk/ This is for any type of grief or loss – not just bereavement.
Live Well Leeds opening times are listed below.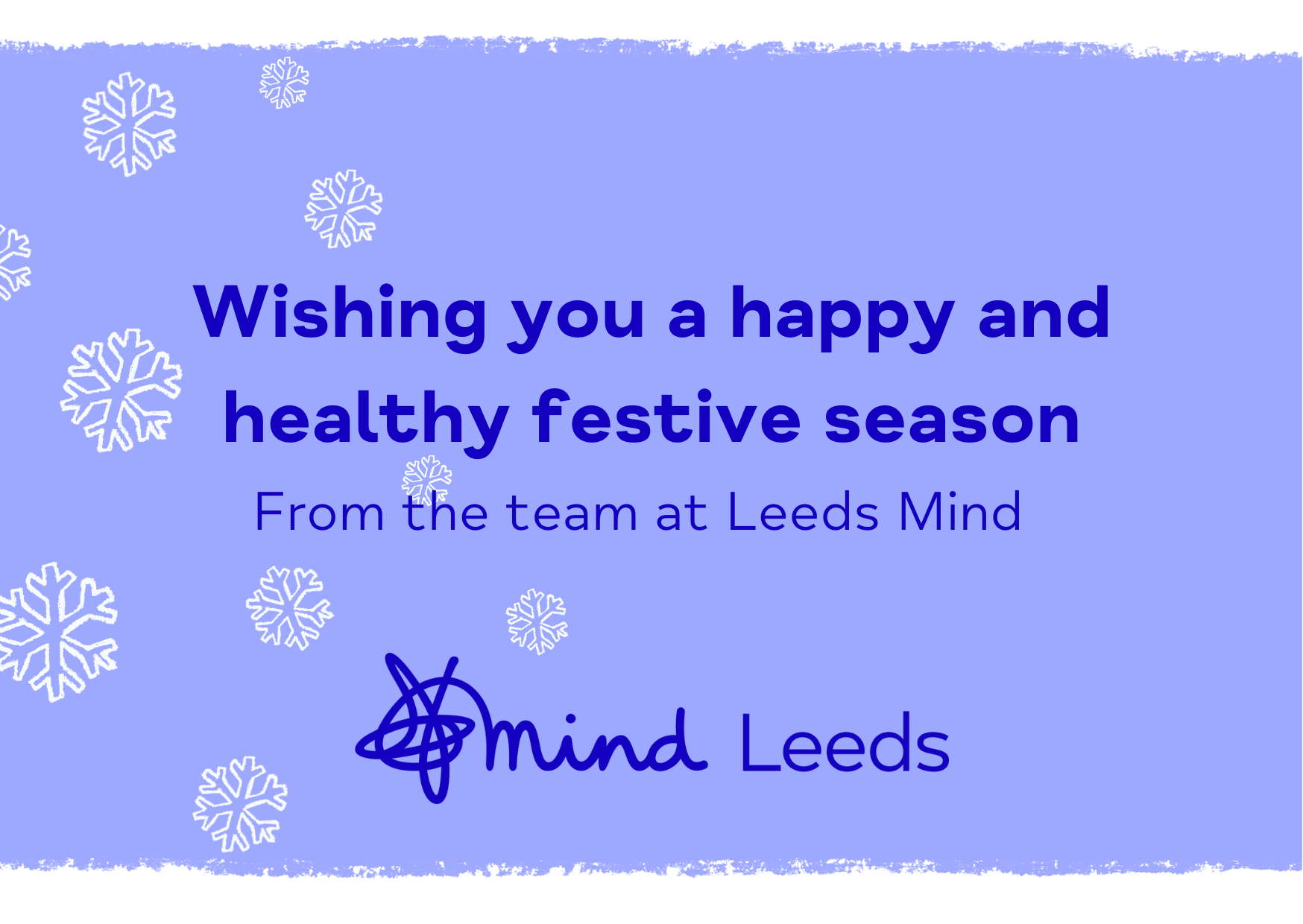 23rd December open 9am – 1pm
24th – 27th December – Closed
28th & 29th December open 9am – 5pm
30th December open 9am – 3pm
31st December – 2nd January – Closed
3rd January onwards – open as usual
For an urgent mental health assessment, call Leeds Single Point of Access on 0800 183 1485 (If you are deaf or hard of hearing, you can text 07983 323867)
Mindwell has info on lots of different types of support, and their holiday opening times: https://www.mindwell-leeds.org.uk/mental-health-support-christmas-and-new-year-opening-times-2022/
For someone to listen, Samaritans is available 24 hours a day, on Freephone 116 123.
Wishing everyone a happy and healthy time over the festive period.