We couldn't do what we do without our passionate and generous corporate partners. As a small way to say thank you, we're shining a spotlight on some of the great work being done in the name of better mental health for all.
The team at Leeds Mind has been thrilled to work with creative agency, Few and Far.
Few and Far is a charity-focused creative design agency based out of Leeds Docks. They are a small team that prides itself on producing amazing work for a select number of clients. In 2022, they gave up a whopping 276 hours of their time to volunteer for various charities, and Leeds Mind are excited to say that we were one such charity.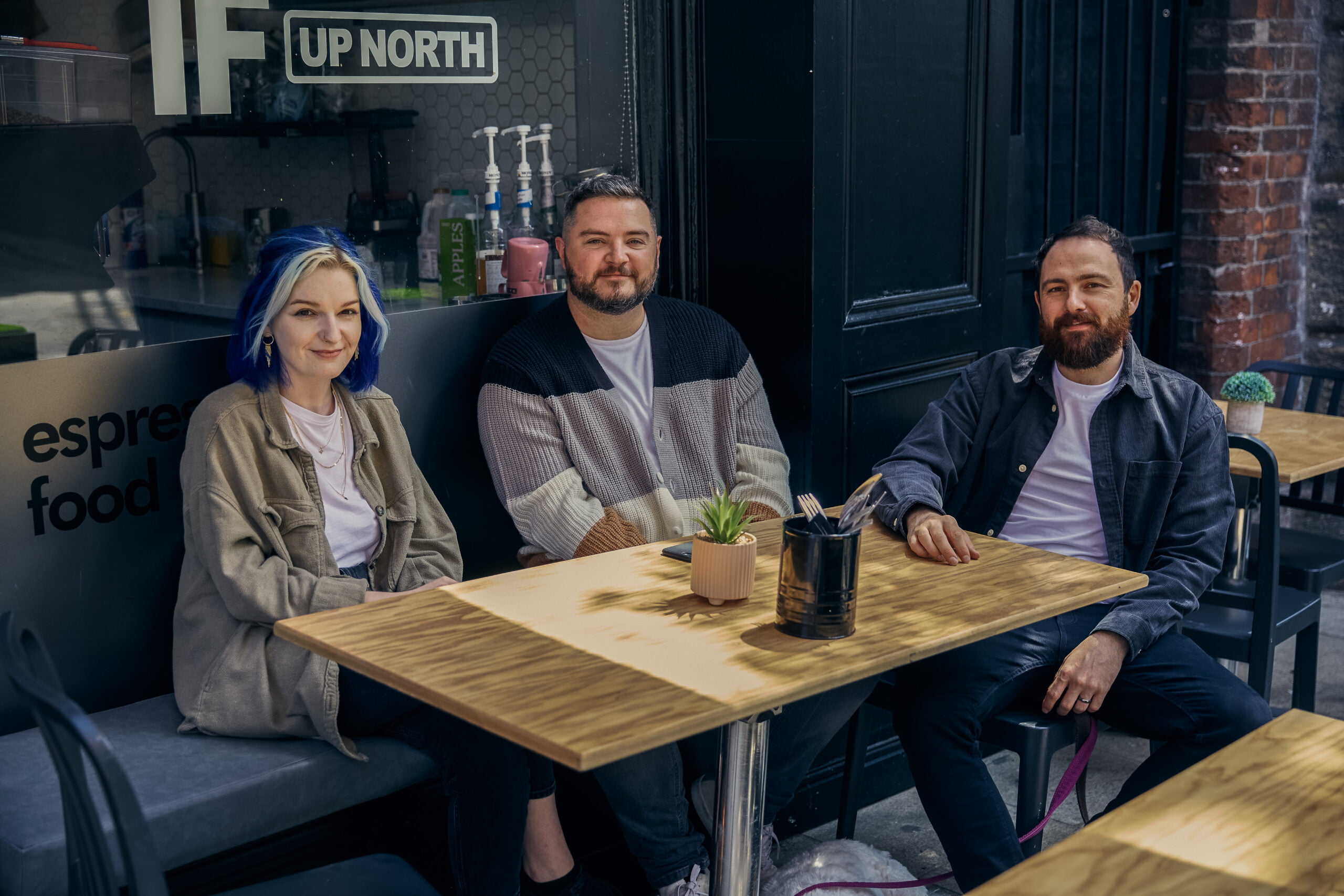 Alongside providing invaluable advice around our website accessibility, brand and how we use QR codes, Few and Far helped Leeds Mind to deliver a pilot event called Get Together Through Gaming. The event saw streamers taking to the internet to play games and raise money for Leeds Mind, all whilst growing a supportive community.
Colin and Tom, founders of Few and Far, allowed Leeds Mind to realise an acorn of a dream, and grow it into something which not only raised over £4.5K for the charity, but also helped us to reach new audiences and spark important discussions about mental health over the course of the event. The event promoted the highest rates of engagement that Leeds Mind's social media has experienced, and helped bring the personalities of the Leeds Mind staff into view, so that the general public and potential clients could see that the staff are approachable and kind.
The creative spark that Colin brought was heightened by his drive and commitment. We can attribute the creation of a full schedule, the beautiful and unique branding, and the exploration of mental health-related video games to him. Not content to stop here, Colin also poured over 24 hours of stream time into the event over the course of the weekend – and Tom was there the whole time on chat, making sure that all of the streamers felt the Few and Far love and connection.
Colin Grist, Creative Director of Few and Far, said: "We continue to provide hundreds of hours each year to charities, whether that's through webinars, mentorship or our free website audit service. But when we met the team at Leeds Mind and heard their idea for a gaming event, we had to get involved. We'd been going out of our way to speak on the power of gaming as a fundraising tool for a few months and when we heard their plans we just knew it was meant to be.
"The event needed to feel unique and attract a young, gaming audience, so we provided branding and further creative to help the event stand out from the crowd. It was a huge success for Leeds Mind and something we're extremely proud of. We can't wait to bring it back, bigger and better next year."
We're pleased to say that, because of the innovation, creativity and support offered by Few and Far, the event is set to be a mainstay of the Leeds Mind fundraising event calendar moving forwards.
All of this time and talent was donated to Leeds Mind, completely free of charge. Simply put, we would not have been able to do the event without Few and Far. The team has already said they want to continue to work alongside Leeds Mind, so we can't wait to see what next year brings!
If you work for a business in and around Leeds that would like to support our work, please contact take a look at our Charity Partner page to see how you can get involved, or contact Sophie.Westmoreland@leedmind.org.uk to speak to our friendly Corporate and Events Fundraiser.