Leeds Mindful Employer Network Coordinator Leigh Staunton recently spoke to local employers at a Child Friendly Leeds Event focused on how businesses can help promote children's mental health.
Leigh talked about how to be a mentally healthy employer and, in particular, about steps you can take to make your organisation more parent-friendly.
Leigh explains: "This topic is really close to my heart.  As a working parent of three, I fully understand how difficult it can be to juggle the pressures of family life alongside a career. It can be hugely challenging and often stressful, which can have an impact on mental health and wellbeing both at home and at work. When our mental health is not so good, life feels more of a struggle."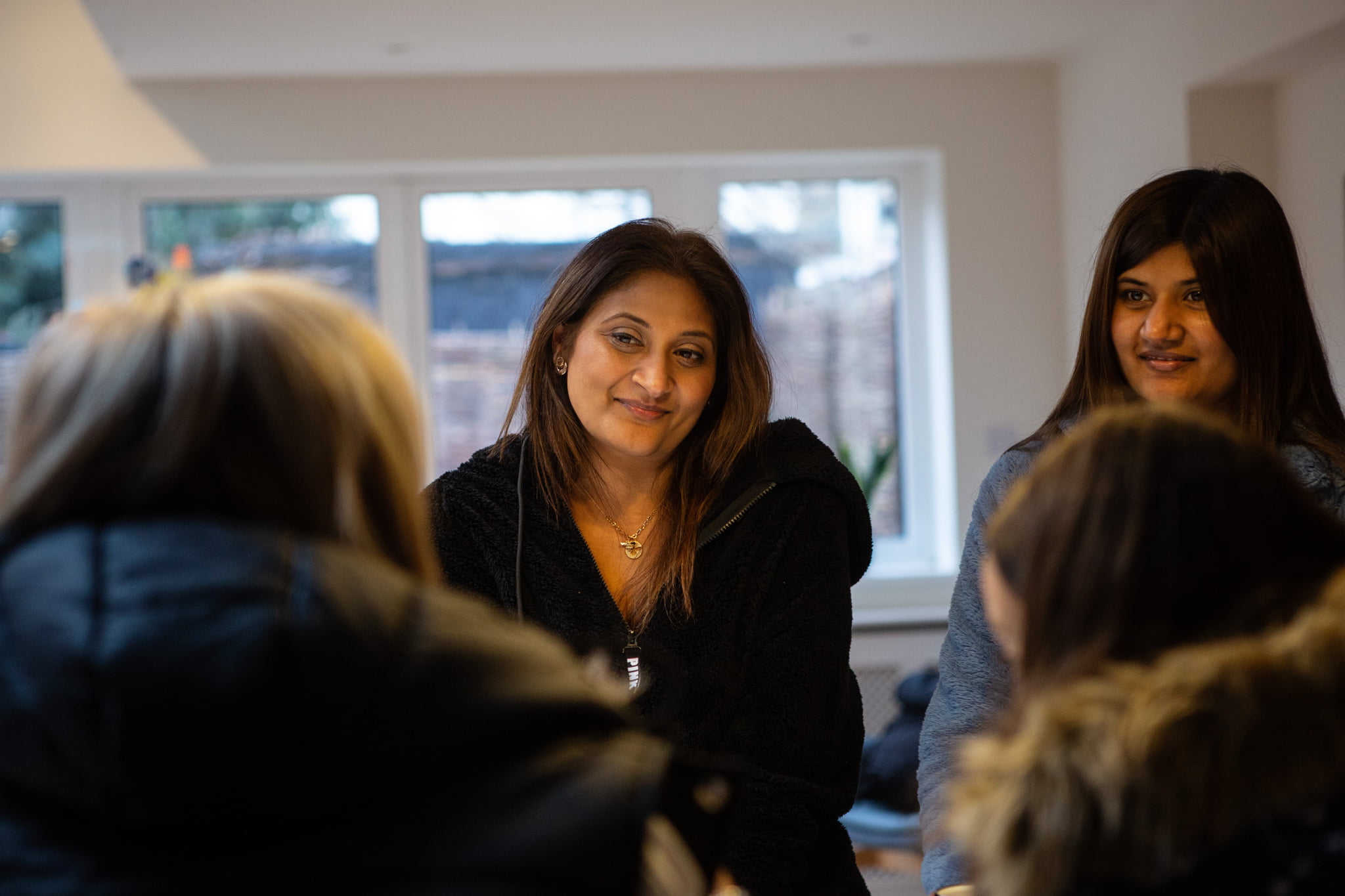 We know that at least 1 in 6 adults in the UK are experiencing a common mental health problem such as anxiety and depression.  The added pressure of looking after children can make parents particularly susceptible to stress and mental health difficulties.
So, what are the potential impacts of poor parental mental health and why should employers be thinking about this?
The Office of National Statistics determined that there were around 8 million families with dependent children in the UK in 2019. 6.2 million of these are 'couple families' (that is married or cohabiting families). 73.2% of these had both parents in employment. That year, there were also 1.8 million single parent families, 69.9% of which were in work.
Research undertaken by Public Health England in 2021 determined that, of the 12.7 million children living in the UK, 1 in 3 have a parent with poor mental health.  That's around 4 million children, so more than the combined populations of Leeds, Liverpool, Manchester, Birmingham, Bristol and Sheffield.
Mental ill health of parents can have a negative impact on their children (although it's important to acknowledge that this is not always the case).  It's thought though that children with parents who have a mental health condition may be as much as 3 times more likely to develop a mental health condition themselves.
A recent 2020 study of "Adverse Childhood Experiences" that included "living with someone with poor mental health" highlighted that these types of childhood experiences are associated with a range of worse outcomes as an adult including: higher consumption of alcohol, anxiety and depression. A 2022 report by ProBono Economics on "The Economic Cost of Poor Parental Health" warns,
"The fact that poor parental mental health leads to worse outcomes for children has the potential to create a vicious cycle with long-term, intergenerational effects."
So where do employers come in and why is it important for employers to be Parent Friendly?
Leigh has this to say: "The Leeds Mindful Employer Network brings employers together to champion positive mental health for all at work.  There are massive benefits for being a parent-friendly employer.  Not only does it lead to healthier and happier children and parents, but having a parent-friendly culture is also linked to better workforce productivity, motivation, recruitment and workforce retention.  Most organisations will have parents on their payroll.  We know that working parents juggling career and family life may be potentially dealing with enormous pressure, worry and even stigma."
Leigh recently caught up with Sally Drinkwater, Community & Young Person's Engagement & Development Lead at Forum Central, to get her take on why employers should be effectively supporting working parents.
Sally advises: "Organisations can be a huge protective factor in a parent's life and their wider family life including children and young people. Protective factors such as feeling valued and a sense of belonging, supportive work environments, financial security and normalising vulnerability can help buffer the impact of adverse experiences that may be happening in a person's professional and personal life.
"As society continues to feel the impact of the COVID pandemic and the Cost of Living crisis, it is more important than ever to help keep our parents healthy and supported in the workplace. It is key that organisations understand that some employees and families will be feeling this impact more than others and put in effective strategies to support these employees so that they can continue to be mentally healthy for their families at home."
Sally encourages employers to think creatively about the variety of ways they can support working parents.
"Support employees – particularly Managers and Supervisors – to increase their knowledge around adverse experiences such as domestic violence and parental conflict, so they can spot signs and provide support early to their members of staff.
"In addition to recognising the impact of an adverse experience on an employee, it is also important that organisations recognise that Managers and Supervisors can be adversely impacted by hearing about the difficulties that their colleagues are facing, so it is crucial that there a culture of support for all people exists within the organisation."
Providing conditions for good work and taking steps to ensure a concern for wellbeing is embedded within the culture, policies and strategies of the organisation is key for a supportive employer.  Small and simple measures can be made to effectively support parents in the workplace and ensure they feel valued as part of the team.
It's helpful to carefully consider the different challenges that working parents may be facing and to be flexible and non-judgemental in your approach as an employer.  Showing concern and demonstrating empathy as well as looking at ways your culture can be more inclusive and support of working parents will go a long way towards safeguarding the mental health of parents in your organisation.
Sally comments: "Organisations shouldn't underestimate the value of positive experiences on children and young people including allowing parents and carers to work flexibly so that they can be present at sports events, assemblies, school trips and parents' evenings. Organisations may want to engage with local community groups that run family activities in their local area to promote these to colleagues."
It's good to also think about the potentially more complex needs of parents of children with Special Educational Needs (SEN) or mental ill health, single parents and carers looking after children or family members.
Sally remarks on the need for employers to be mindful of the inclusivity of their Parent Friendly policies: "It is also really important that organisation policies reflect all parents and carers including adoptive parents, foster carers, Kinship carers and Special Guardians who will often be looking after our most vulnerable children in society. Organisations may want to think about the inclusivity of their policies for single parents and LGBTQ parents as these parents can also often be discriminated against through policies and procedures leading to unnecessary stress in and out of the workplace. See what your parents think and get some feedback on what you are doing well and what you could be doing more of!"
Social Enterprise and Charity, Employers for Childcare advise: "Family-friendly policies are positively correlated with a reduction in absenteeism. They can be a key tool in enhancing staff well-being, reducing overall stress and anxiety, and helping a staff member to not simply be present, but to be engaged".
Check out some ideas below on ways to be more Parent Friendly within your organisation,
Look at ways to integrate being parent friendly into your company's mission and values as well into organisation polices and strategies

Avoid meetings at 9am and 3pm as these clash with the school run

Offer and promote flexible working, remote and hybrid working opportunities for all employees

Encourage and support the creation of a working parent peer support network

Consider ways to ensure you are offering equality of opportunity (eg. Promotion opportunities that are part time as well as full time)

Leaders and managers model parent friendly behaviours, leading by example

Promote information about the benefits of Breeze Passes, as well as any free or low cost family activities taking place locally at weekends and in school holidays

Identify and share advice, support and guidance about affordable childcare and financial schemes to support with this

Utilise reviews as an opportunity to check in with staff about any potential parental challenges and identify ways to provide support

Promote and do activities to mark relevant Awareness Days connecting to Mental Health, including children's mental health

Implement the use of Wellness Action Plans to support staff wellbeing

Be aware of the impact of teacher strikes, summer holidays etc. on working parents and work together with the affected employees to identify solutions

Encourage and allow for worker autonomy

Educate staff on Shared Parental Leave (SPL) and encourage and welcome SPL applications

Consider activities which involve and engage workers' children (eg. Art competitions)

Display materials promoting MindWell and MindMate within your organisation

Regularly signpost staff to local Financial Wellbeing and Money Information Services

Regularly and actively promote Employee Benefit Schemes, highlighting any benefits that can also be used by employees' family members

Become a Child Friendly Leeds Ambassador
You can find out more about how your organisation can become a Child Friendly Leeds Ambassador here.
Read more about MindMate here and MindWell here
Find signposting information for Leeds Kinship Care team here
You will find links to Domestic Violence Support in Leeds here, here and here
Find signposting information for Family Action Families Together Leeds here
Find out more about Breeze Pass here and about Families Leeds and West Yorkshire Magazine here
Find out about local organisations supporting families in need Zarach, Shantona and the Asha Neighbourhood Project here, here and here
Signpost parents and carers of children with additional needs to Leeds Parent Carer Forum here
Signpost employees to Groups for parents, new and expectant parents in Leeds here
Download Leeds Mindful Employer Network Supporting Staff Financial Wellbeing resource here
Find out about Leeds Financial Advice Services to signpost to here