LGBTQI+ Focus Groups for Leeds Mind Peer Support
We need your help!
Leeds Mind Peer Support delivers peer-led support groups. This means they are produced and facilitated by people with lived experience of mental health difficulties.
We want to make sure our Peer Support is welcoming, inclusive and safe for everyone. That's why we're holding two focus groups this month for our LGBTQI+ community. This is an opportunity to have your voice heard about what you need from us to help support your mental wellbeing.
In the focus groups, we'll be asking you what would be most helpful for a new course we're running. This could include topics such as self compassion, stigma, discrimination, setting boundaries, resilience and much more.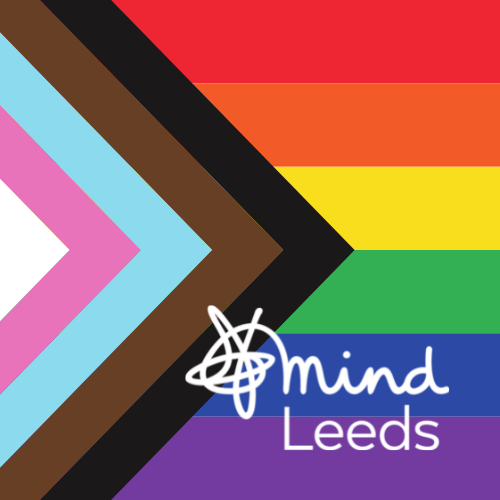 Who can attend?
Anyone in Leeds aged 18+ who identifies as LGBTQ+
When and where are the focus groups?
Focus group 1 – in person: Wednesday 15th December, 2-4pm, MESMAC, Leeds city centre
Focus group 2 – online: Wednesday 15th December, 6-8pm, Zoom
The focus groups will be facilitated by Alex, our Peer Support Group and Development Worker.
If you are interested in attending, please email peersupport@leedsmind.org.uk or call 0113 305 5800 so we know how many people to expect.
If you would like to input but can't attend, we would really appreciate your feedback via a short, anonymous survey (coming soon!) Please let us know if you would like a paper copy or any other format.