We are very proud to launch two resources which aim to mitigate the mental health risk of the increase in redundancies that is expected through the cost of living crisis.
Leeds Mindful Employer Network, led by Leeds Mind, has worked together with Men's Health Unlocked to produce two resources – one aimed at individuals going through redundancy, and the other to help employers manage workers' wellbeing through the redundancy process.
The project was inspired by the predicted increase in redundancy due to the Covid-19 pandemic and its effect on men's mental wellbeing. Figures showed that monthly notices of expected large redundancies (20+ employees at a single establishment) increased from 485 in March 2020 to 1,734 in September 2020, exceeding the highest rate reached during the 2008 to 2009 financial crisis.
According to recent figures amidst the cost of living crisis, almost 1 in 5 employers (18%) are considering making staff redundancies up to March 2023.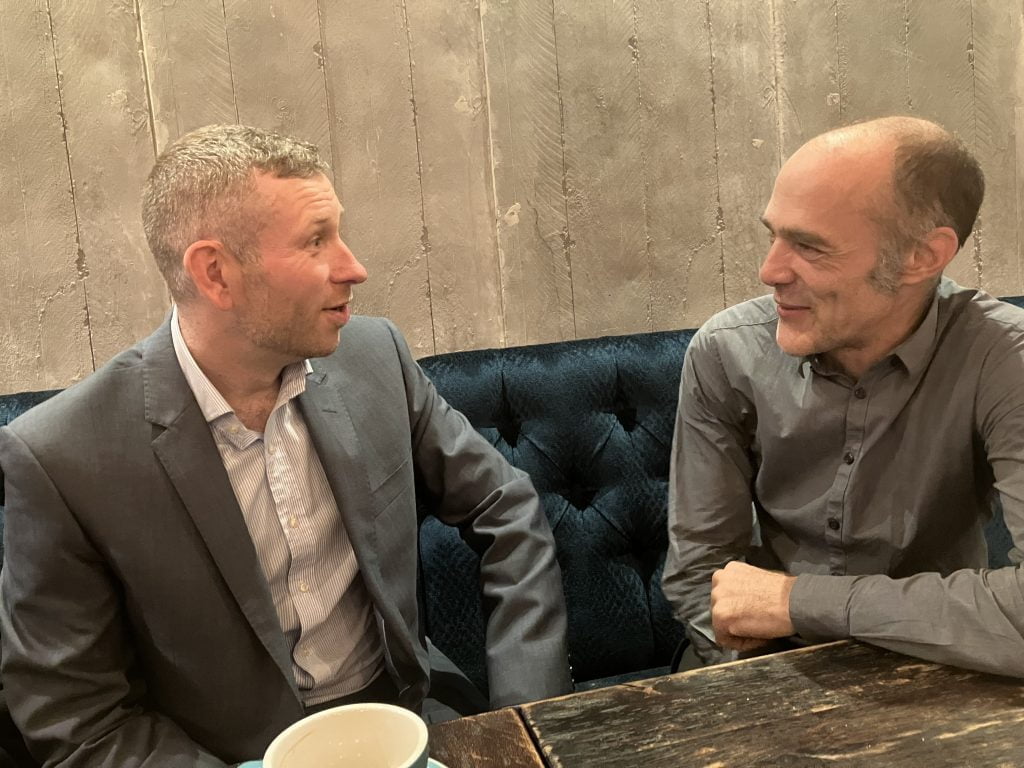 Damian Dawtry, Men's Health Unlocked Co-ordinator at Forum Central, chats with Ben, who experienced redundancy, and now runs his own business.
Leigh Staunton, Mindful Employer Co-ordinator for Leeds Mind, said: "We know that having to make redundancies can present one of the biggest challenges to the wellbeing of both decision-makers and the staff being let go.
"We hope these resources allow employers to play a proactive role in safeguarding both the people being made redundant, and the other team members that will continue in employment – including those having the unfortunate job of delivering the news of redundancy."
Damian Dawtry, Men's Health Unlocked Co-ordinator at Forum Central, added: "The advice in our resource packs aimed at individuals will be useful for all genders, however, we know that the mental health impact of redundancy can hit men hardest.
"When men lose their work, they can feel a real loss of self worth, identity and purpose. This played out during the 2008 financial crisis, where an increase in suicide rates was linked to the loss of employment.
"Locally, the latest Leeds Suicide Audit showed a 5:1 ratio of suicide deaths in men to women. Half (47%) of those that died from suicide had "some level of worklessness", and 6% had recently been made redundant.
"That's the reason we wanted to produce these resources – to put some building blocks in to prevent loss of life."