Mindful Employer Leeds - the network in the city working towards positive attitudes to mental health at work - hosted a week-long virtual conference 15 - 19 March 2021, around mental 'Wellbeing @ Work', in partnership with Leeds City Council Public Health and Leeds Mind.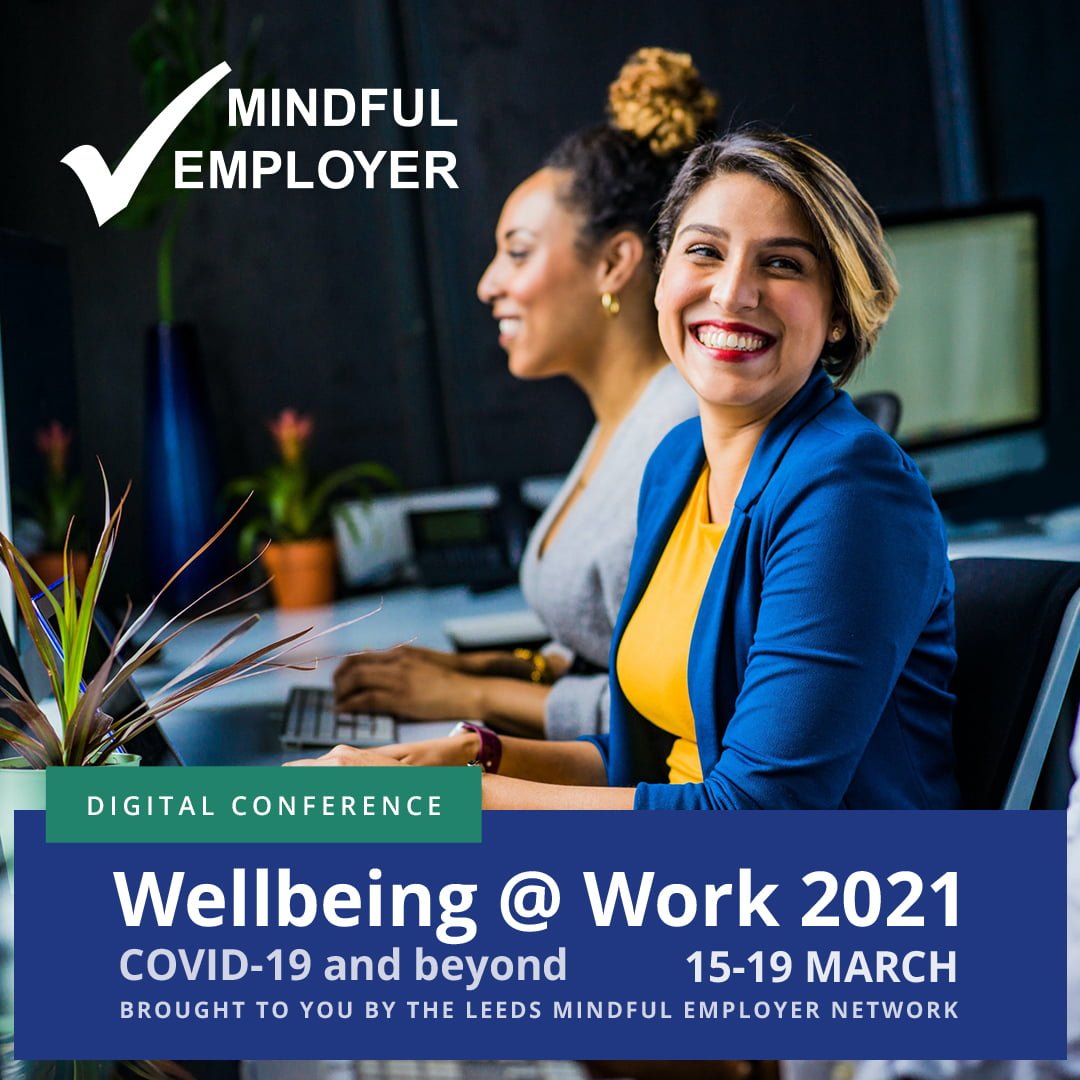 With more than 50 speakers over 5 days of around 30 talks, workshops and other sessions, we brought together local businesses, employers, sole traders, staff and volunteers to discuss wellbeing at work, with the aim of improving wellbeing culture across the city.
Laura McCullagh, Coordinator for the Leeds Mindful Employer Network, said: "The week was a real success, thanks in no small part to the expertise and insight from our brilliant line-up of hosts and speakers. We are hugely grateful for everyone that gave us their time and input to make for such a productive and impactful conference.
"It was apparent from the engagement we had in every session that the appetite is growing in and around Leeds to make sure our workplaces are positive environments for everyone's wellbeing. The best thing was the exchange of information between attendees – there were so many great examples of innovative ideas and trailblazing approaches to wellbeing at work."
You can catch up with all the content here until mid-April. Please share this with your networks if it will help improve wellbeing at work in just one additional organisation.