We've had some amazing people take on some phenomenal challenges over the past few weeks, and we really can't thank them enough for their support, especially at this difficult time. Here is what some of our intrepid fundraisers have been up to:
Source Marketing Communications
On the 24th September, a team from Source Marketing Communications put on their hiking boots and set off on their amazing challenge of walking "The Dales Way" (Bowness-on-Windermere, Cumbria to Ilkley, West Yorkshire.)
After four days, 87 miles and some pretty scary moments (getting lost on a hill in the dark…), the team completed their challenge and have so far raised an absolutely incredible £8,510 for Leeds Mind, totally smashing their fundraising target!
We honestly can't thank the team enough for taking part and to everyone who has kindly donated and supported the team on their epic challenge, the funds they have raised really will make a difference.
Team Source Marketing (thank you!)
Peter Downey • Emma Bakes• Martha Phillips• Mark Weston • Greg Adams• Lisa Procter• Mike McCarthy • Emily McCarthy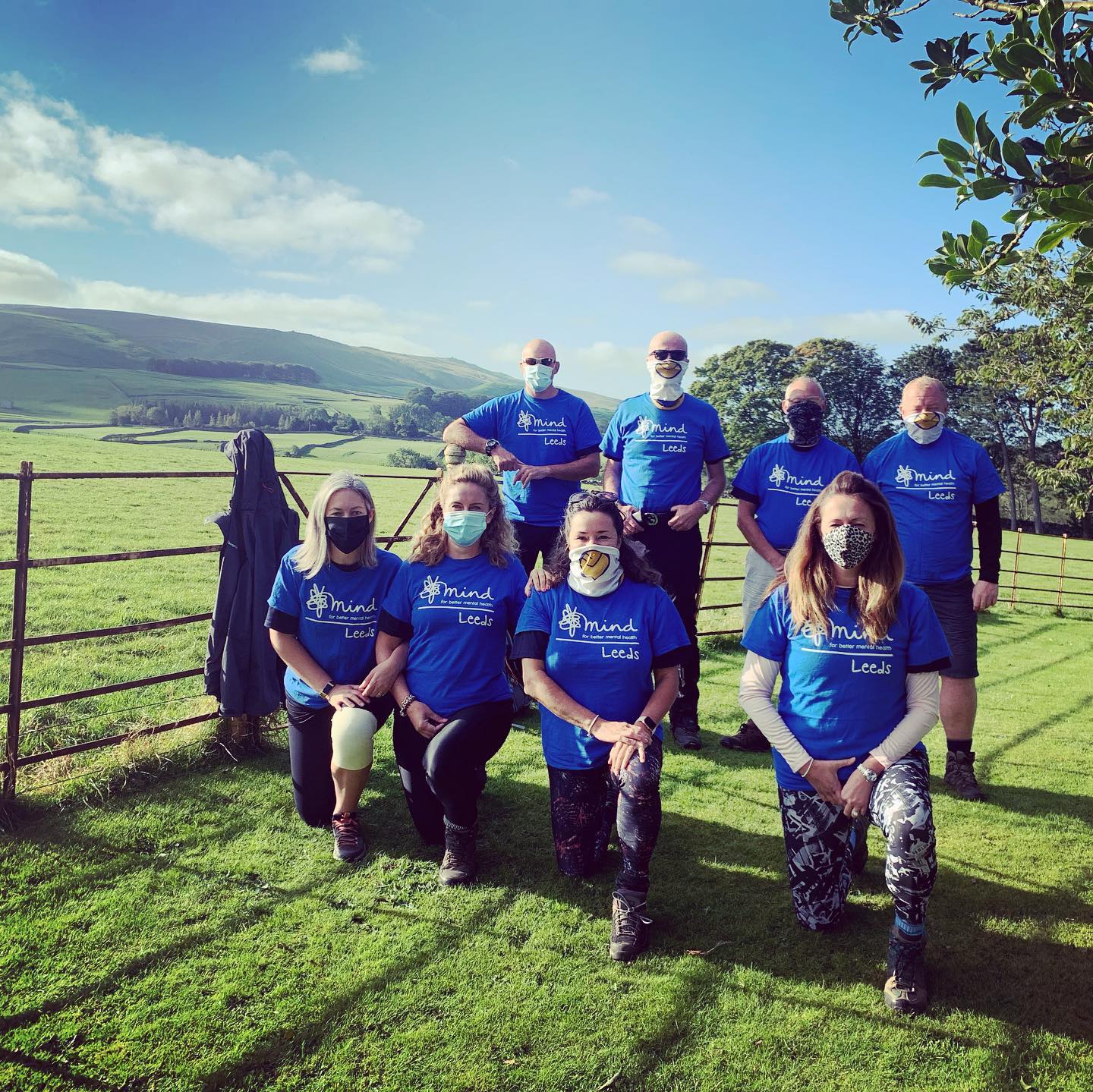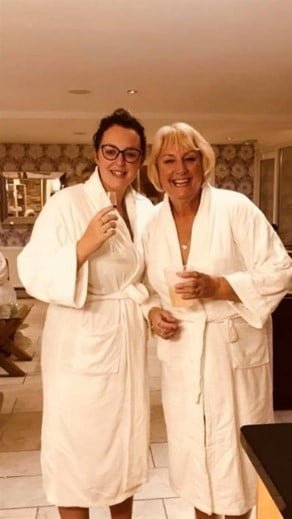 From 5km to a London Marathon entry in just one year!
Laura Gawthorpe. ran her first 5k in October 2019 in memory of her mum Gail. To mark what would have been her 60th birthday Laura put her trainers back on and started to train to run a half marathon.  We are delighted to say she completed all 13.1 miles on Sunday 4th October in a fantastic 2h 52minutes, raising an incredible £1,145.00 for Leeds Mind / Leeds Suicide Bereavement Service.  I think we can say that Laura has well and truly got the running bug, as no sooner had she completed her challenge she applied to take part in next years London Marathon!!  We have everything crossed you get a place Laura.
Getting brave with a head shave! 
Charmane Major bravely shaved her head to raise funds for Leeds Mind. Having personally struggled with her mental health in the past, raising funds for Leeds Mind was something she felt passionate about. Charmaine raised an amazing £1035.00 – I am sure you will agree she looks amazing!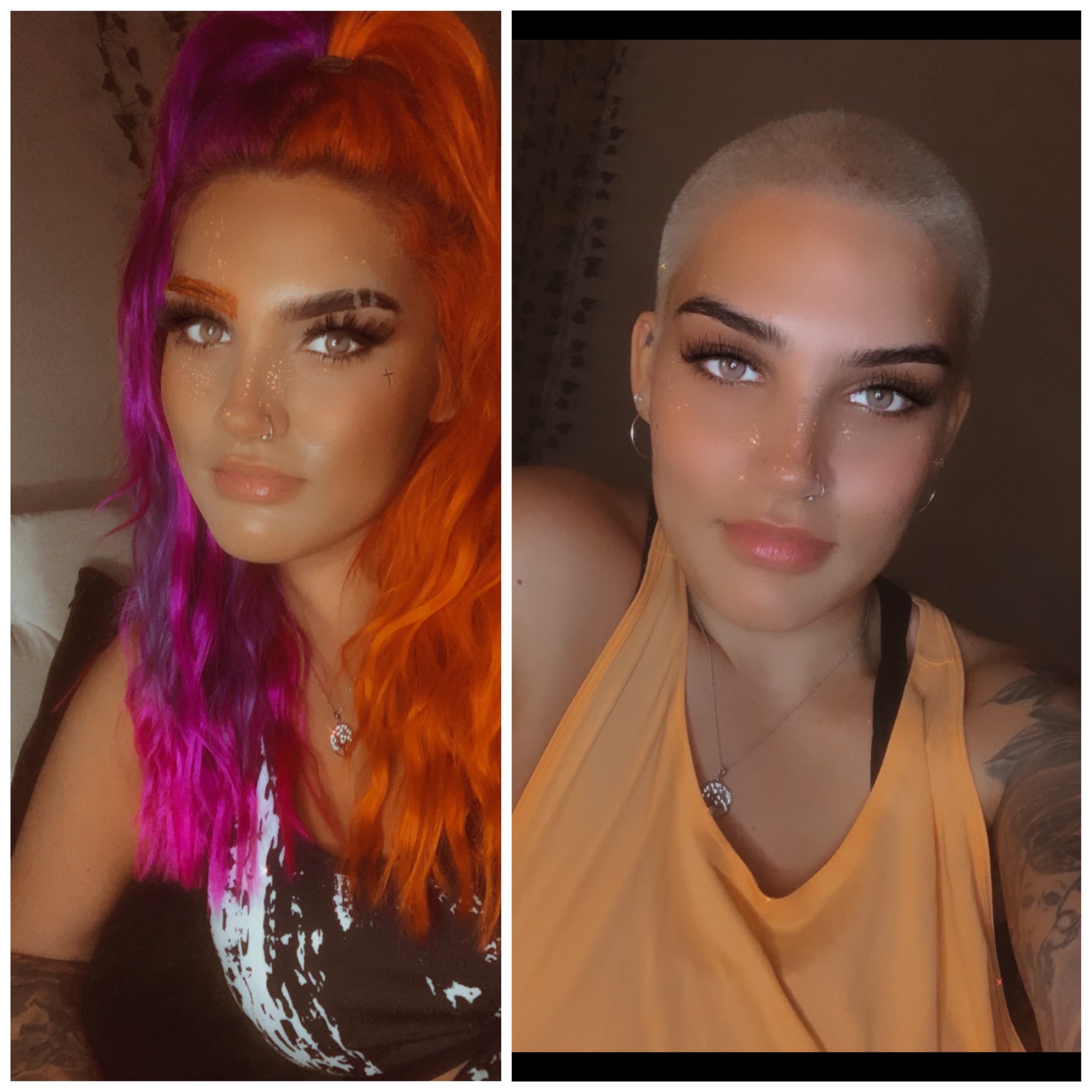 Gaming livestream for better mental health
The Leeds University Union eSports Society & Dice Society hosted a gaming livestream.
Mental health is something that can be incredibly difficult for players in the gaming community with a number of both professional and casual gamers struggling with mental health difficulties. The society wanted to come together to raise awareness and funds for Leeds Mind and Leeds Suicide Bereavement Service and raised an incredible £1001 during the live stream. Thank you!
1000km during October
A huge thank you to our furthest away fundraiser, Connor Hancock (pictured) who is originally from Leeds but now lives in Queensland Australia!! Connor will be taking on the mammoth task of running 1000km during October & has raised an incredible £1,022 so far – Good Luck Connor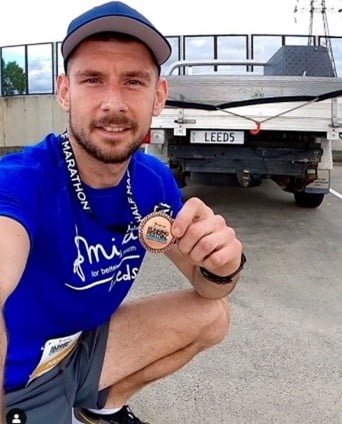 Josh's 100 mile challenge
Josh Fink is running 100 miles in October and has already smashed his fundraising target!
Well done Josh!  https://www.justgiving.com/fundraising/Josh-Fink
Keeley's 1000 lengths challenge
Keeley Appleyard has taken on the challenge to swim 1000 lengths of a 25-metre swimming pool during October – which means each week competing 62.5 lengths of the pool…four times a week! So far she has completed 194 lengths! Amazing Keeley…keep going!
https://www.justgiving.com/fundraising/keely-appleyard3
There are many more amazing stories, these are just some of the highlights of what people do to support Leeds Mind.
Thank you so much to everyone who has chosen to support Leeds Mind over the past few difficult months, it really does mean so much to us and you are helping to ensure that mental health is everyone's business.
If you are thinking of taking on a personal challenge and would like to fundraise for Leeds Mind please email gemma.green@leedsmind.org.uk for advice and support.