Leeds Mind is moving into the next stage of making our plans for the future, holding a Zoom call to discuss ideas that have come from the community.
To thank attendees for their time, they will receive a £10 shopping voucher.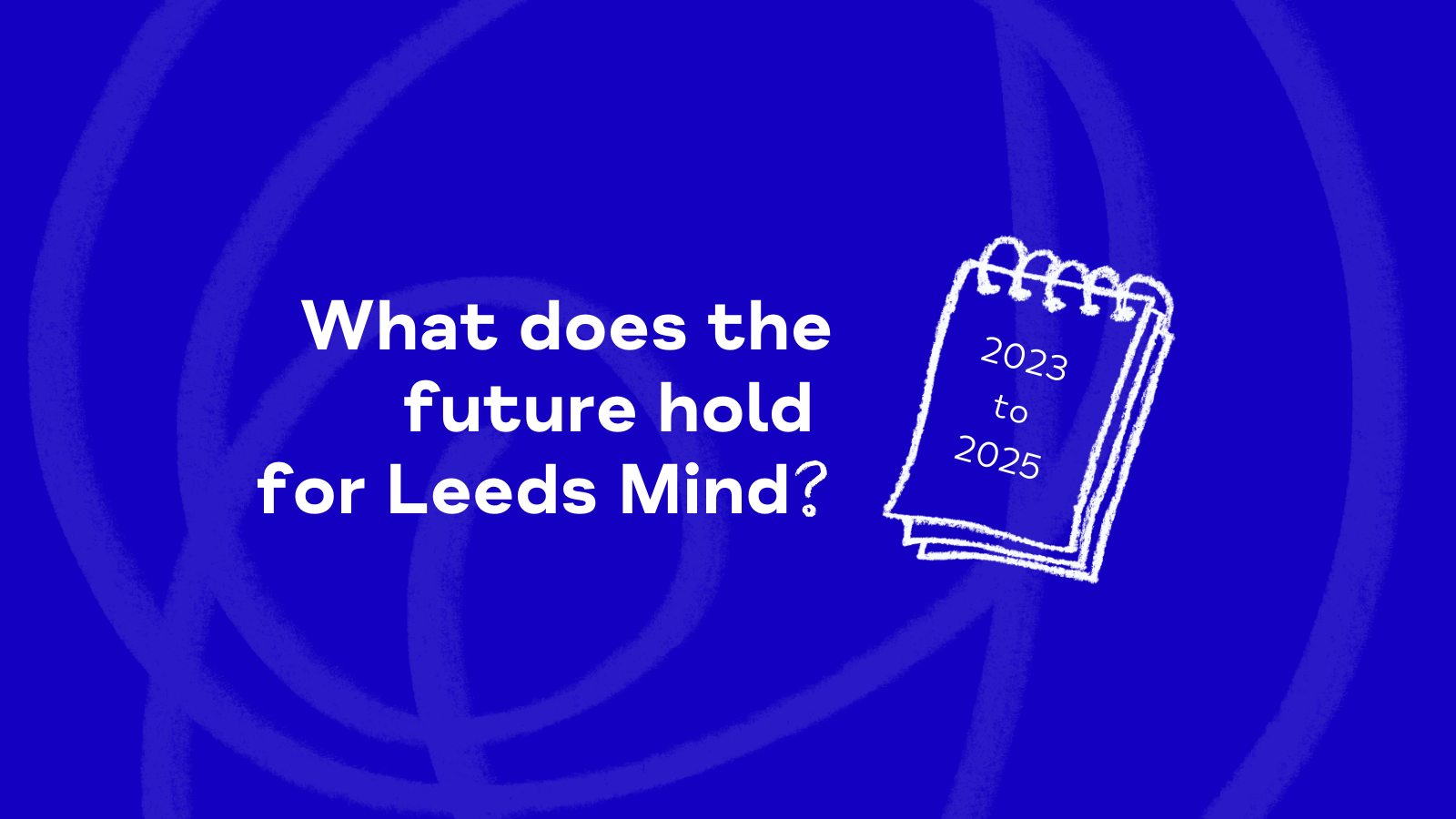 How can I get involved?
Towards the end of 2021, we held a survey online about this, and we had over 100 responses. You can look back here to see the full details about the project (please note: the online survey is now closed).
Now, you can join us online (on Zoom) to discuss these ideas and help us to continue to shape our plans for the future.
We will be running two sessions to input into our next three year strategy plan.
The sessions will be incentivised with a £10 shopping voucher for all those who attend. The sessions will last around an hour and run on:
Tues 15th Feb – 6pm
Weds 16th Feb – 1pm
Places will be limited to 12 people per session. You you must either be a Leeds Mind service user (past or present), or be able to tell us how you would have benefitted from Leeds Mind services but weren't able to access our services, and for what reason (this will show us where we can help even more people!)
To book email info@leedsmind.org.uk or call 0113 305 5800 (you will need to supply your e-mail address so we can share the Zoom link with you).
As the sessions will be run online to reduce the risk of Covid spread, you will need access to a device and be able to join a Zoom call.
Get support
If you need support to have your voice heard, please just let us know. This could be:
Having a practice Zoom call with one of our staff if you want to attend the online workshop but haven't used Zoom before. They will be able to talk you through how to use Zoom and answer any questions.
Give us a call – our friendly reception team is always happy to help. The number is 0113 305 5800, and we are open Monday – Thursday 9am – 5pm, and Fridays 9am – 4:30pm.