Behind Closed Doors, a local Mindful Employer Charter Signatory, is a Leeds-based charity that works with people across the gender spectrum whose lives have been, or are, affected by domestic violence and abuse.
Here, one of our community support workers discusses the impact that domestic abuse has on the workplace and gives advice for employers on how to support colleagues who may be experiencing it.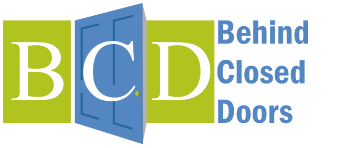 You may be wondering why we are highlighting domestic violence and abuse to employers, when by its very nature this is something that will be happening in the home environment.
Domestic violence and abuse is a complex issue affecting 1 in 4 women and 1 in 6 men in the UK in their lifetime (SafeLives). It involves all kinds of abuse, and doesn't always involve physical violence. Many survivors tell us the psychological abuse and coercive control they go through is far worse than any physical violence.
It happens in every ethnic group and social class, in all types of intimate and family relationships, and in all areas of Leeds.
Around 6 incidents are reported to Police in Leeds every hour (West Yorkshire Police) … and we know that on average around 35-50 incidents will have happened before someone reports.
Those experiencing domestic violence and abuse will miss at least three working days per month and may be late for work at least 5 times a month (Walby 2010).
It's estimated it costs employers around £7000 per individual experiencing domestic violence and abuse, through loss of productivity and outputs (Oliver et al 2019).
The Corporate Alliance report that 75% of those experiencing domestic violence and abuse are targeted at work and it is often possible for perpetrators to use workplace resources, such as phones, email and other means to threaten, harass or abuse their current or former partner/family member.
So, this is not just a domestic issue – it has a real impact on your workforce.
Signs to look out for:
If you suspect someone in your workplace may be experiencing domestic violence and abuse you should watch out for the following signs:
•    Physical injuries that they make excuses or have inconsistent explanations for; or maybe they are always covered up, even in summer
•    Often absent from work due to sickness or last minute appointments
•    Often staying late at work and never taking their entire annual leave; for some people work will be the place they feel safest
•    Seldom socialising outside of work
•    Constantly checking their personal phone and taking numerous calls for what they call 'family emergencies'
•    Gets picked up and dropped off by their partner/family member every day; this may be an indicator of surveillance and control
These are just some of the signs, and it's important to note that each one is a piece of a jigsaw, and you should be careful about jumping to conclusions if you spot one of the signs. You need to piece the jigsaw together to give you the full picture. If the pieces of the jigsaw start to create a picture of someone who you think is experiencing domestic violence and abuse the best thing you can do is ask them.
What you can do:
DO find a quiet moment and confidential space and ask some direct questions like "how are things at home"; "How are you feeling about going home tonight?"; "Are you pressured or made to do things you don't want to?"; "Can I get you some information about someone who can help?"
DO reassure them that it's not their fault, as it never is. The perpetrator of the violence/abuse is always to blame.
DO get them some help from a professional, if that's what they want. The Leeds Domestic Violence Service 24-hour helpline (0113 246 0401) can direct them to the right service for them.
DON'T ask them why they haven't left yet, it's often not that simple. Don't tell them to leave or what to do next. Evidence tells us that the risk to the individual actually increases when they leave.
There are lots of ways you as an employer can support those experiencing domestic violence and abuse across Leeds, from posting information on your intranet, to educating your workforce to spot the signs.
If you'd like to find out more about how Behind Closed Doors can help you please contact training@behind-closed-doors.org.uk or Tel: 0113 222 4562.
www.behind-closed-doors.org.uk