Leeds Mind is launching its online shop, with gifts available for Christmas 2020.
Supporters can now buy 'The Gift of Better Mental Health for All' – essentially gifting a donation to Leeds Mind in the name of someone they care about. Shoppers make a donation (between £5 – £20) and get a gift card in recognition of their generosity, to be given to their intended recipient.
The charitable gifts are available as a physical gift card which we can send out including your personal message, or can be sent to you direct to personalise yourself.
They're also available as an e-Card, where the gift card will be emailed directly to the recipient with a personalised message from you.
Kate Goldring, Business Development Director for Leeds Mind, said: "We're thrilled to be able to offer our supporters the opportunity to purchase a charitable gift for Christmas 2020.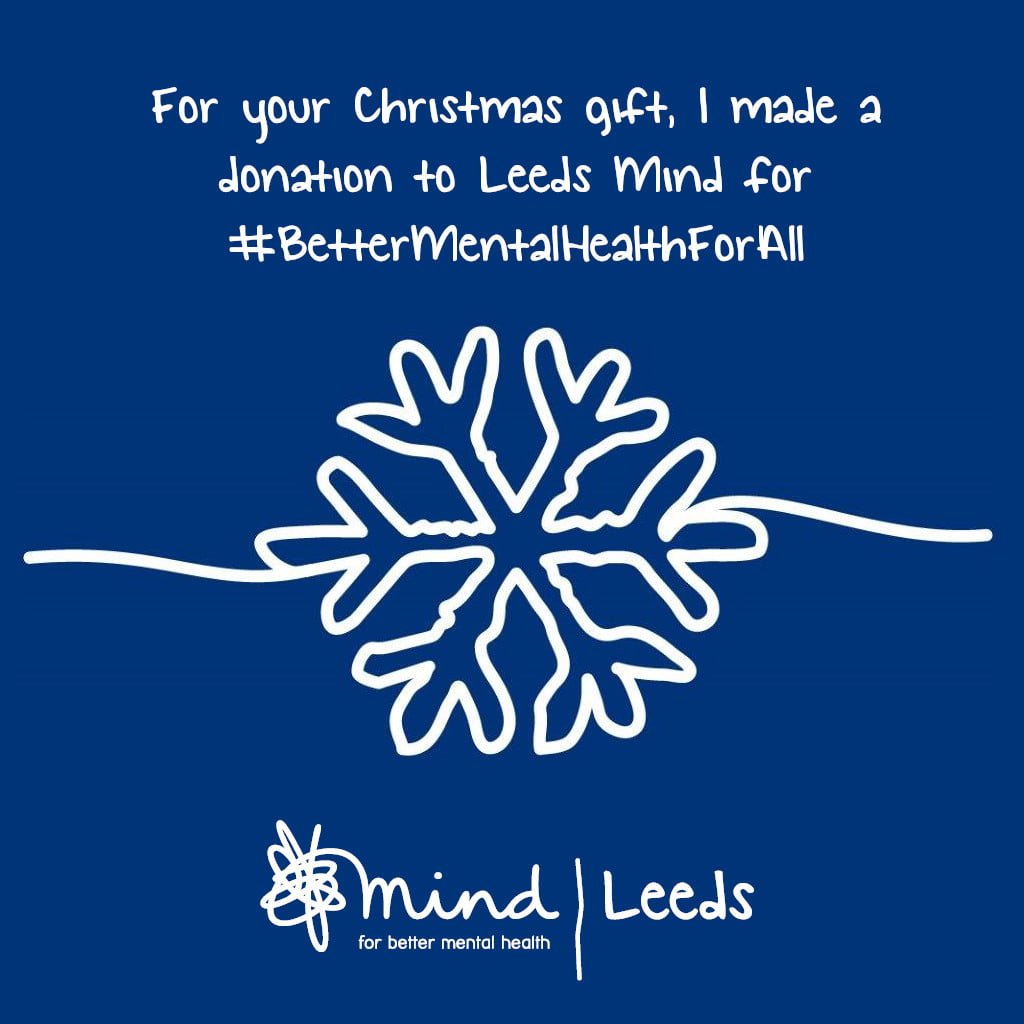 "Like so many businesses and charities, Leeds Mind's income has been severely impacted by the disruption of coronavirus. What's more, the pressures that have come with lockdown and other resulting issues (such as redundancies or additional care responsibilities) mean that more people than ever in our Leeds community are in need of our support. In short, we're trying to do more, with less.
"It's been a difficult and strange year for everyone, and we have all gained some fresh perspective on what really matters. These gifts are a great way of expressing your acknowledgement of mental health difficulties, and standing in solidarity with all those affected."
You can find the online shop here and Ts&Cs here.
This is also being promoted on social media and the website, so please spread the word with your own networks so we can raise more money towards our vital work.